If You Need Help, Ask Me:
     Morning Motions™ reminds our loved ones to take care of themselves and their families. Around the world, we battle pandemics like Diabesity or all three H's – Herpes, Hepatitis, and HIV.  Here in Ghana, 1 out of 5 men get Prostate Cancer. With these sorts of diagnoses, who can they talk to in our conservative culture?  What about people who want to practice family planning and avoid complications but do not know how?  We exist to assist.  We are also there for viewers who are in great shape and just looking for a good time.   Morning Motions™ is a show that says to these audiences; "Get your mat, start your workout, and hang out with us for a while."
Imagine a daily show that reminds you that "You are not alone."  
For us, that's what an aspect every culture should have.
     We promote self help, expression, and esteem through daily exercise materials on television, social media, and the web. The project's beneficiaries will include people from all over the world by the end of 2019, through the power of syndication and internet broadcasting.

     Morning Motions™ is a show that helps viewers say goodbye to stigma, pain, and ignorance.  To do this we tap into the fun of sports, which unifies men and women in all circumstances.   Most audiences are not able to visit the gym for their routine fitness.  For example, just here in Ghana, 2 out of 10 people live with disability, leaving between 2.4 million to 3.6 million people disabled with no means for regular exercise.  Morning Motions™ is  low-impact exercise, making us inclusive of the obese, the disabled and the elderly.
We broadcast five days a week for 30 minutes.
The duration will be from 4:30am to 5:00am.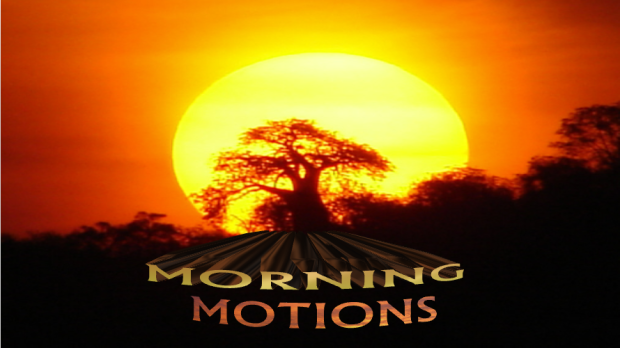 Content: 65 TV Episodes produced in Ghana,    5 Days a Week
With the aid of modern technology, we have become a single global community.
It is now easier than ever to go beyond the call of duty
to solve our global community problems together.
—Morning Motions™ is A Bridge To The Future: The men of West Africa are generous as they provide for their families, care for aging parents, and support their communities, but yet their economy, employment rate, and the environment face new challenges, and we need to give them a hand. In addition to engaging new exercises, Morning Motions comes equipped with a wide variety of Public Service Announcements (PSA) meant to give all our audiences the advice they need to make better deisions for themselves and their families and rise to the challenge.
—I, Caleb Lensfield, am the Founder, and I am a reactive hero that's reaching out to my fellow heroes.  My grandfather, Joseph Willins, is my inspiration.  He and his partner Kenny are legendary retired NYC Scooter Cops that used communication to tap into the Bedford Stuyvesant community and solve 38 murder cases in the 70's.  Community is as important now as it was then.  Our team consists of Scooter Joe and other elders who also know how to deal with silent killers like disease, bereavement, poverty, loneliness, aging, domestic issues, and more. We will fight back with Morning Motions™, with PSA's and movement.
Let's get the men talking and we'll begin to break down barriers together.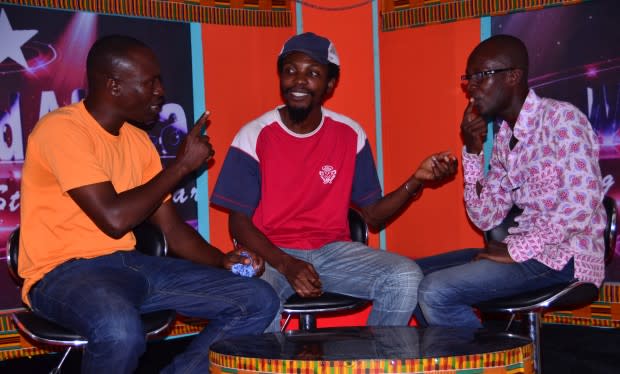 Morning Motions™ is a new style of Christian health ministry that needs to be produced for the good of the people. Its About Time to gather international support to finance and shoot the 65 episodes to be produced in Ghana broadcasted 5 days a week on TV and Internet for 13 weeks.  Music plays a large role in the show too. As a global community, we all are beneficiaries to the Morning Motions™ soundtrack, which will feature international African Holy Hip Hop, Dubstep, and Gospel Hi Life artists!  Ghanaian musicians are magnificent.  They need our support too though.  In their own words, they "are dying like dogs" without the money for proper healthcare.  With your donations and sponsorships, we can afford a musician fund and several inexpensive music licenses to support these artists in supporting our audiences.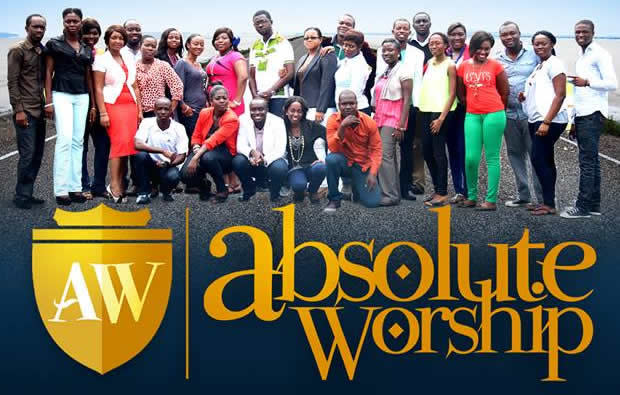 Em'Praise is one of the Gospel artist groups that we have begun a relationship with.
Songs from Absolute Worship, one of their more recent albums,
were used with permission for Morning Motions™ .
     As our contribution towards helping humanity Master The Sport of Life, we propose Morning Motions™: Season 1 – Moving On! for the modest cost of a single nationwide commercial back in the United States.
Morning Motion™ Production Fund: